Eliot Sorel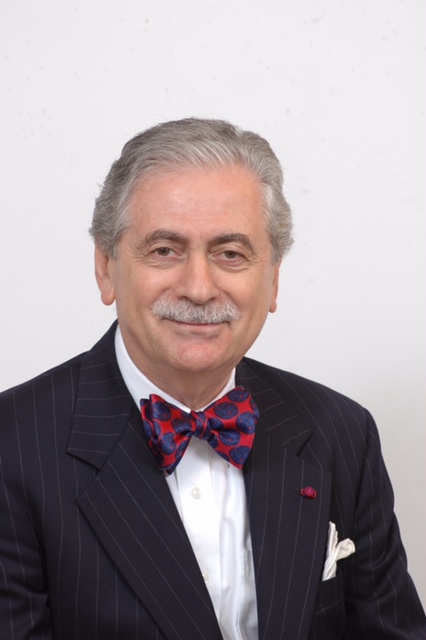 Eliot Sorel
M.D.
Clinical Professor
Full-time
---
School: Milken Institute School of Public Health
Department: Global Health, Health Policy and Management
Contact:
Eliot Sorel, MD, is an innovative global health leader, health systems performance expert, practicing physician, and Clinical Professor of Global Health, Health Policy & Management and of Psychiatry & Behavioral Sciences at the George Washington University. Dr. Sorel has served as a subject matter expert on World Health Organization (WHO), Pan American Health Organization (PAHO/WHO), U.S. National Institute of Health (NIH Fogarty International Center), National Institute of Mental Health, (NIMH), World Bank Group (WBG), the Inter-American Development Bank (IADB), and the Organization for Economic Cooperation & Development (OECD) projects. He is founding editor in chief of the Global Mental Health and Psychiatry Review and a cofounder of the Africa Global Mental Health Institute.
---
At the George Washington University, in Washington, DC, Dr. Sorel is the lead physician teaching Global Mental Health in the Milken Institute School of Public Health.
The innovative, TOTAL Health model, a primary care, mental health & public health integrated/collaborative template was developed by Dr. Sorel and presented by invitation to the Innovators Fair of the World Bank and WHO high-level meeting in April 2016. In June 2018, he was the President of the 1st International Perinatal TOTAL Health Congress. He co-chaired the scientific committee of the Social Determinants of Health/Mental Health & Access to Care World Congress, October 2019, www.wasp2019bucharest.org.
Dr. Sorel was the principal investigator of the clinical public health research project on Depression & Comorbidity in Primary Care in China, India, Iran, Romania published in the International Medical Journal and presented at the World Bank Group/WHO High level meeting and the Mental Health Innovators' Fair in Washington, DC in April 2016.
Dr. Sorel is the lead author of the American Psychiatric Association's (APA) Position Statement, "Healthcare, Inclusive of Mental Healthcare, Is a Human Right". It is now APA policy since December, 2017. He is also lead author of the APA position statement on Integrated Care of 2016. He initiated and coauthored the WPA Bucharest Statement on Integrated Care & Collaborative Care of 2015. 21st Century Global Mental Health is one of seven books published by Dr. Sorel. His most recent publication is, COVID-19 Vaccines, Accelerated Innovations, and 21st Century Social Contract Challenges accessible at https://www.worldsocpsychiatry.org. He was a subject matter expert to the OECD's Making Mental Health Count project accessible at www.oecd.org. Dr. Sorel initiated the successful campaign to endow the APA Chester Pierce Human Rights Award. Dr. Sorel was also one of the leaders of the successful endowment completion in the autumn of 2021 and its launch at the APA Annual Scientific Meeting in New Orleans, Louisiana, in May 2022.
He is a cosignatory of the Amici Curiae Brief of Public Health Experts, the American Public Health Association, and the American Academy of Nursing, California, et al., v Texas, No. 19-840 and No. 19-1019 Supreme Court of the United States (SCOTUS), (May 2020) in support of the Affordable Care Act.
Rehabilitation International (RI) honored Dr. Sorel, in the spring of 2023, with the RI Centennial Award in Beijing, China, for his global mental health leadership. The American Psychiatric Association honored Dr. Sorel with the Ronald A. Shellow Award in the spring of 2021.The George Washington University's Milken Institute School of Public Health honored Dr. Sorel as a Pioneer and Leader in Public Health in December 2019. He received the Mental Health Champion Award at the Universal Health and Mental Health for All Conference in Malta, E.U., in December, 2018. The Government of Romania honored Dr. Sorel with the Excellence Prize, at the Romanian Embassy, in Washington, on October, 2018. Carol Davila Medical University and the Politehnica University of Bucharest, Romania, honored Dr. Sorel with Doctor Honoris Causa in October 2009 and in June 2014, respectively. The President of Romania decorated Dr. Sorel with the Star of Romania Order of Commander in January 2004.