Jennifer Sass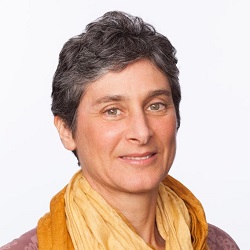 Jennifer Sass
Ph.D.
Professorial Lecturer
Part-time
---
School: Milken Institute School of Public Health
Department: Environmental and Occupational Health
Jennifer Sass is a Senior Scientist in the Health and Environment program of the the Natural Resources Defense Council (NRDC), an environmental non-profit organization. She reviews U.S. government regulations of industrial chemicals and pesticides, and assesses the data underlying the regulatory decisions.
She is well versed in the health sciences, with degrees in Anatomy and Cell Biology, and Toxicology, and haa published over three dozen articles in peer-reviewed journals. In her work with NRDC she reviews the science underpinning the regulation of toxic chemicals and emerging contaminants such as nanomaterials, and advocates for health-protective regulations consistent with the environmental statutes. She provides testimony and scientific briefings for the U.S. Congress and regularly participates in stakeholder and expert scientific federal advisory committees.