Robert A. Canales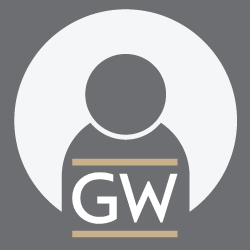 Robert A. Canales
Ph.D.
Associate Professor
---
School: Milken Institute School of Public Health
Department: Environmental and Occupational Health
Contact:
Office Phone:
(202) 994-1734
950 New Hampshire Ave. NW, Office 415
Washington DC 20052
Prior to joining George Washington University, Dr. Canales was a team scientist at the University of Arizona working across programs in environmental health, one health, applied mathematics, and statistics. He was also an Assistant Professor of Statistics at the New School, jointly with the Parsons School of Design and Eugene Lang College.
Currently he aims to collaborate with investigators and students interested in data science, simulation, and the development of mechanistic models of health, risk, and environmental systems. His multidisciplinary work takes many forms but primarily focuses on personal and residential multimedia exposures, contaminant transport, indoor air quality, infectious disease transmission, and risk analysis. Methods include machine learning, probabilistic simulation, agent-based modeling, dynamic compartmental modeling, Monte Carlo simulation, and nonparametric techniques. 
Robert also enjoys instructing students across various programs in public health and mentoring students from diverse backgrounds that are motivated to learn about interdisciplinary science, applied statistics, and computational methods in environmental science and health.
---
Post Doctoral Fellow, Exposure, Epidemiology & Risk, Harvard School of Public Health
PhD, Environmental Engineering & Science, Stanford University
MS, Statistics, Stanford University
MS, Environmental Engineering & Science, Stanford University
BS, Civil Engineering, The University of Texas at Austin
Environmental and Occupational Health
Risk Assessment, Management and Communication
Occupational Health
Infectious Disease
Children's Health
Underserved Populations
PUBH 3132: Health and Environment
PUBH 6126: Assessment and Control of Environmental and Occupational Hazards
PUBH 6131: Quantitative Methods in Environmental and Occupational Health
PUBH 6144: Environmental Health Data Development and Modeling
PUBH 8144: Advanced Environmental Health Data Development and Modeling
Mathematical modeling and simulation for contaminant fate and transport, exposure science, and risk analysis

Development of computational methods for imputation, distribution development, and data integration

Collection of exposure factors and human behavior dynamics for environmental exposure models

Applications of data science, machine learning, and environmental statistics 

Topics include infectious disease dynamics, indoor air pollution, children's health, agricultural health, and vulnerable populations
Cross-Sectional Study of Clinical Predictors of Coccidioidomycosis, Arizona, USA
FA Ramadan, KD Ellingson, RA Canales, EJ Bedrick, JN Galgiani, ...
Emerging Infectious Diseases 28 (6), 1091
Sampling Low Air Pollution Concentrations at a Neighborhood Scale in a Desert US Metropolis with Volatile Weather Patterns
N Lothrop, N Lopez-Galvez, RA Canales, MK O'Rourke, S Guerra, ...
International Journal of Environmental Research and Public Health 19 (6), 3173
Quantification and Analysis of Micro-Level Activities Data from Children Aged 1–12 Years Old for Use in the Assessments of Exposure to Recycled Tire on Turf and Playgrounds
N Lopez-Galvez, J Claude, P Wong, A Bradman, C Hyland, R Castorina, ...
International journal of environmental research and public health 19 (4), 2483
Longitudinal assessment of kidney function in migrant farm workers
N López-Gálvez, R Wagoner, RA Canales, K Ernst, JL Burgess, ...
Environmental research 202, 111686
Household and behavioral determinants of indoor PM2.5 in a rural solid fuel burning Native American community
SJ Hadeed, MK O'Rourke, RA Canales, L Joshweseoma, G Sehongva, ...
Indoor air 31 (6), 2008-2019
Impacts to Diné Activities with the San Juan River after the Gold King Mine Spill
YO Van Horne, K Chief, PH Charley, MG Begay, N Lothrop, ML Bell, ...
Journal of exposure science & environmental epidemiology 31 (5), 852-866
Managing leafy green safety from adenoviruses and enteroviruses in irrigation water
J Pearce-Walker, KR Bright, RA Canales, AM Wilson, MP Verhougstraete
Agricultural Water Management 240, 106272
Evaluating imidacloprid exposure among grape field male workers using biological and environmental assessment tools: An exploratory study
N López-Gálvez, R Wagoner, RA Canales, J de Zapien, AM Calafat, ...
International journal of hygiene and environmental health 230, 113625
Imputation methods for addressing missing data in short-term monitoring of air pollutants
SJ Hadeed, MK O'Rourke, JL Burgess, RB Harris, RA Canales
Science of The Total Environment 730, 139140
Evaluating a transfer gradient assumption in a fomite-mediated microbial transmission model using an experimental and Bayesian approach
AM Wilson, MF King, M López-García, MH Weir, JD Sexton, RA Canales, ...
Journal of the Royal Society Interface 17 (167), 20200121
Assessing virus infection probability in an office setting using stochastic simulation
RD Contreras, AM Wilson, F Garavito, JD Sexton, KA Reynolds, ...
Journal of occupational and environmental hygiene 17 (1), 30-37
An occupational heat stress and hydration assessment of agricultural workers in North Mexico
RS Wagoner, NI López-Gálvez, JG de Zapien, SC Griffin, RA Canales, ...
International journal of environmental research and public health 17 (6), 2102