Amir A. Afkhami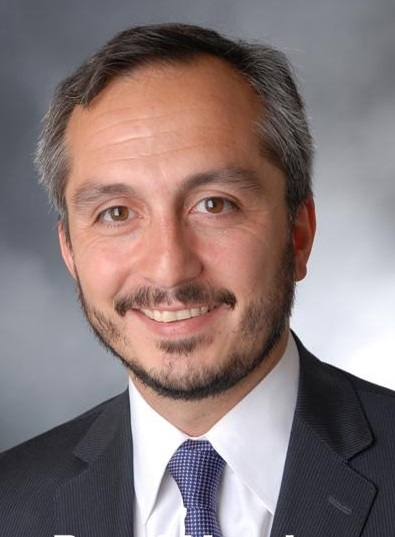 Amir A. Afkhami
M.A., M.D., M.Phil., Ph.D.
Associate Professor
---
School: Milken Institute School of Public Health
Department: Global Health
Contact:
Office Phone:
202-741-2900
An expert in psychiatry and the history of disease and medicine, much of Dr. Afkhami's current work focuses on psychiatric services and education, behavioral health policy, and the mental health consequences of conflict. Bridging the worlds of patient care and global public health delivery, Dr. Afkhami planned and led the U.S. State Department's Iraq Mental Health Initiative (IMHI) and the psychosocial components of the Afghanistan Civilian Assistance Program (ACAP-II), along with a number of other national-level programs to mitigate the mental health consequences of conflict and mass violence against civilians. In the domestic arena, Dr. Afkhami served on the legislative staff of US Sen. Debbie Stabenow (D-MI), where he helped with the development and passage of the Excellence in Mental Health Act; signed into law by President Obama as an amendment to the Protecting Access to Medicare Act of 2014 (H.R. 4302).
Dr. Afkhami holds a joint appointment in the Department of Psychiatry and Behavioral Sciences at the George Washington University School of Medicine and Health Sciences where he currently serves as the Vice Chair for Clinical Affairs and the Director of Medical Student Education. Prior to joining GWU in 2007, he was a lecturer in the global history of public health at Yale University. Dr. Afkhami is a Distinguished Fellow of the American Psychiatric Association (APA) and has been awarded the APA's Roeske Certificate for Excellence in Medical Education and the 'Psychiatrist of the Year' by the Washington Psychiatric Society, as well as the American Association for the History of Medicine's Shryock Medal, the Pfizer Prize in the History of Medicine, and the Pressman-Burroughs Wellcome Award. 
A true internationalist, Dr. Afkhami was born in Iran, raised in the south of France and immigrated to the United States when he was in high school. He speaks French, English, and Persian fluently, and has a working knowledge of Kurdish and Arabic.
---
Behavioral Health
Disaster Preparedness
Emergency Preparedness
Evaluation Research
Global Health
Health Services Delivery
Health Services Research
Mental Health
Population Health
Social Determinants of Health
Water, Sanitation, Hygiene
Health Reform
Access to Health Care
Bachelor of Arts (Echols Scholar), University of Virginia, 1995
Master of Arts (History), Yale University, 1997
Master of Arts (History of Medicine and Science), Yale University, 1998
Master of Philosophy (History), Yale University, 1998
Doctor of Philosophy (History), Yale University, 2003
Doctor of Medicine, The George Washington University School of Medicine and Health Sciences, 2003
Internship (Internal Medicine), Yale New Haven Hospital, 2003-04
Residency (Psychiatry), New York Presbyterian Hospital, Cornell Campus, 2004-07
Diplomat of the Board of Psychiatry and Neurology
PubH 105: Plagues and Peoples: A History of Public Health and Epidemic Diseases, Department of Global Health
PubH 332: Regional Approaches to Global Health and its Determinants, Department of Global Health
PubH 322: Comparative Global Health Systems, Department of Global Health
Dr. Afkhami has served on the Board of Trustees of the Woodley House and the Center for Health and Human Rights.
Dr. Afkhami's research interests include the history of medicine and public health, domestic and international public health policy, and global mental health, especially in regions experiencing conflict. Current projects involve the mental health consequences of emergencies and conflict, refugee mental health and wellbeing, and domestic behavioral health policy in the United States.
(Selected Publications)
Books
Journal Articles
Book Chapters/Other