Jack Sandberg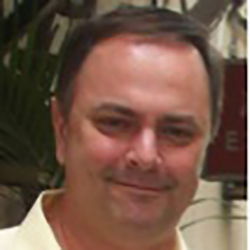 Jack Sandberg
M.A., Ph.D.
Associate Professor
---
School: Milken Institute School of Public Health
Department: Global Health
Contact:
Office Phone:
202-994-1016
950 New Hampshire Avenue, Office: 412 - Floor 4
Washington DC 20052
Dr. John Sandberg is an Associate Professor in the Department of Global Health.
Trained as a Social Demographer at the Population Studies Center at the University of Michigan, Prof. Sandberg has been at McGill since 2002. His research interests are children's time use and socialization, ego-centric network methodology and learning and social reproduction through social networks, specifically learning about demographic processes. In collaboration with colleagues he has published a number of works on children's time use in the United States using data from the 1997 Child Development Supplement to the Panel Study of Income Dynamics (PSID-CDS), including analyses of how American children spend their time and changes occurring in time use in the last 20 years, as well as determinants and patterns of children's time use with fathers in two parent families. His current research is exploring the relationship of children's time use to parental child-socialization values and gender role attitudes.
Prof. Sandberg was awarded the Innovation in Social Research Dissertation award from the Institute for Social Research at the University of Michigan for his work relating the experience of infant and child mortality in individuals' social networks to their fertility beliefs, desires and behaviors in a small village in Nepal. This research suggests that at least to some degree previous work finding a lack of association between aggregate infant and child mortality and individual fertility behavior may have been thwarted by imprecise measurement of this fundamentally social process at the core of classical demographic transition theory. 
---
Bachelor of Arts, Sociology, Hunter College, City University of New York, summa cum laude, 1996
Master of Arts, Sociology, University of Michigan, 1998
Doctor of Philosophy, Sociology, Population Studies, University of Michigan, 2002 
PubH 6410 Global Health Study Design and Ethics
PubH 6411 Global Health Data Collection for our Overseas Learning Collaborative students
PubH 6412 Global Health Data Analysis for our Overseas Learning Collaborative students