Jennifer Seager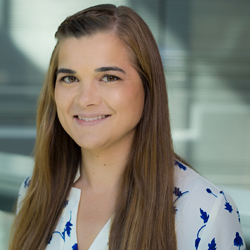 Jennifer Seager
Ph.D.
Associate Professor
---
School: Milken Institute School of Public Health
Department: Global Health
Contact:
Office Phone:
202-994-4455
950 New Hampshire Avenue, 404
Jennifer Seager is an Associate Professor of Global Health and Economics in the Department of Global Health. She serves as the Program Director for the Global Health Program Design, Monitoring, and Evaluation MPH program within the department since Fall 2023. She is Affiliated Faculty with the Department of Economics in the Columbian College of Arts & Sciences and the Institute for International Economic Policy (IIEP) and Sigur Center of Asian Studies, both in the Elliot School of International Affairs.
Dr. Seager is a development economist with a research focus at the intersection of gender and health among adolescents and young adults, with a geographic focus on Sub-Saharan Africa and South and Southeast Asia. Her ongoing research activities focus around (1) adolescent health and well-being and (2) female sexual and reproductive health, including maternal and child health. Methodologically, her research leverages applied econometric techniques; the design, implementation, and monitoring of field experiments; and primary data collection, with an interest in estimating the causal impacts of programs and policies that aim to improve population health and well-being.
She received her Ph.D. in the Department of Economics at the University of California, Irvine in 2016.
---
Global Health
Health Economics
Program Evaluation
Behavioral Health
Mental Health
Women's Health
Gender
Adolescence
Doctor of Philosophy (Economics), Univeristy of California, Irvine, 2016
Master of Arts (Economics), University of California, Irvine, 2012
Bachelor of Science (Economics), Michigan State University, 2010
Bachelor of Arts (International Relations and Political Economy), Michigan State University, 2010
6445 - Quantitative Methods for Impact Evaluation (applied econometrics, MPH, Doctoral), Spring
This course provides students with the tools to be knowledgeable consumers and producers of empirical research in the public health field. This course introduces students to the causal inference framework and reviews a variety of quantitative techniques and research designs (e.g., RCT, instrumental variables, difference-in-differences, regression discontinuity, etc) that are used to uncover causal effects of policies and programs, with applications to public health topics. For each technique, this course outlines the appropriate setting, data, and steps needed to convincingly apply the technique, as well as the practical challenges of application and limitations of the technique. Students implement these techniques with Stata-based labs.
6440 - Global Health Economics (MPH), Spring
The course introduces students to microeconomic theory and market analysis with an eye toward analyzing issues related to global health economics and then asks the students to apply this 'toolkit' to a variety of a global health issues including demand for health, policy tools to increase demand for health, healthcare financing, social insurance, and HIV/AIDS.
Articles in Refereed Journals
Economics
Seager, J., Asaduzzaman, T.M, Baird, S., Sabarwal, S., and Tauseef, S. (2022). "Gender, Growth Mindset, and Covid-19: A Cluster Randomized Controlled Trial in Bangladesh." Review of Economic Analysis 14(2), 183-219. https://openjournals.uwaterloo.ca/index.php/rofea/article/view/4963
Baird, S., Seager, J., Panlilio, R., Smith, S., and Wydick, B. (2022). "Identifying Psychological Trauma among Syrian Refugee Children for Early Intervention: Analyzing Digitized Drawings using Machine Learning." Journal of Development Economics 156, 102822. https://doi.org/10.1016/j.jdeveco.2022.102822
Cameron, L., Seager, J., and Shah, M. (2021) "Crimes against Morality: Unintended Consequences of Criminalizing Sex Work." Quarterly Journal of Economics, Vol 136(1): 427-469. https://doi.org/10.1093/qje/qjaa032
Neumark, D. and Muz, J. (2014). "The 'Business Climate' and Economic Inequality." Review of Income and Wealth 62(1), 161-180. https://doi.org/10.1111/roiw.12146
Public Health
Development Studies
Baird, S., Seager, J., Sabarwal, S., Guglielmi, S., and Sultan M. (2021). "Adolescence in the Time of COVID-19: Evidence from Bangladesh." Forthcoming at Bangladesh Development Studies.
Jones, N., Pincock, K., Guglielmi, S., Baird, S., Sanchez, I.T., Oakley, E., and Seager, J. (2022). "Barriers to refugee adolescents' educational access in the context of COVID-19: exploring the role of gender, displacement and social inequalities."  Journal on Education in Emergencies 8(2), 44-72. https://doi.org/10.33682/7e0m-40rq
Guglielmi, S., Mitu K., and Seager, J., (2021). "I Just Keep Quiet: Addressing the Challenges of Married Rohingya Girls and Creating Opportunities for Change." The European Journal of Development Research 33, 1232–1251. https://doi.org/10.1057/s41287-021-00437-6
Sultan, M., Seager, J., Faiz Rashid, S., Haque, M.A., and Khondaker, S. (2021). "Do Poor People's Dreams Ever Come True?' Educational Aspirations and Lived Realities in Urban Slums in Dhaka, Bangladesh." European Journal of Development Research 33, 1409–1428. https://doi.org/10.1057/s41287-021-00439-4
Jones, N., Seager, J., and Yadete,W. (2021). "'People consider us devils': Exploring barriers to full capability development faced by adolescents with disabilities in Ethiopia." The European Journal of Development Research 33, 1303-1327. https://doi.org/10.1057/s41287-021-00387-z
Devonald, M., Jones, N., Guglielmi, S., Seager, J., and Baird, S. (2021). "Human rights education in humanitarian settings: opportunities and challenges." Human Rights Education Review 4(1). https://doi.org/10.7577/hrer.3986  
Chapters in Books
Guglielmi, S., Mitu, K., Baird, S., Seager, J., and Kalow, J. (2021). 'We are not allowed': Barriers to Rohingya Refugees' Educational and Economic Opportunities. In Nicola Jones, Kate Pincock, and Bassam Abu Hamad (Eds.), Adolescents in Humanitarian Crisis: Displacement, Gender and Social Inequalities (pp. 28-53). Routledge.
Seager, J., Baird, S., Hamory Hicks, J., Rashid, S. F., Sultan, M., Yadete, W., and Jones, N. (2021). "Finding the Hard to Reach: A Mixed Methods Approach to Including Adolescents with Disabilities in Survey Research." In Sudeshna Chatterjee, Alberto Minujin, and Katie Hodgkinson (eds.), Leaving No Child and No Adolescent Behind: A Global Perspective on Addressing Inclusion through the SDGs. CROP International Poverty Studies Series Columbia University. Stuttgart: ibidem-Verlag.