Uriyoan Colon-Ramos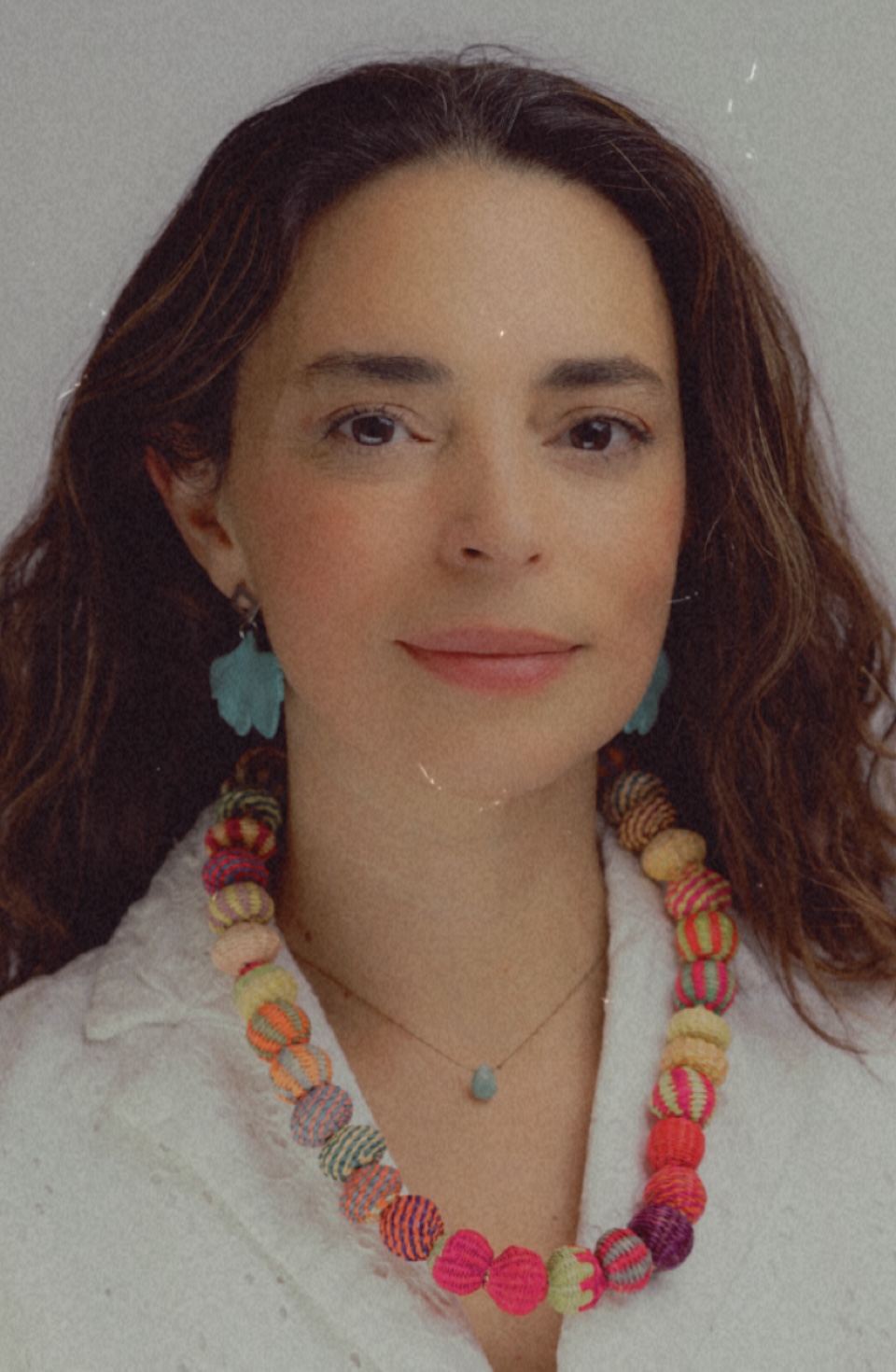 Uriyoan Colon-Ramos
Associate Professor
---
School: Milken Institute School of Public Health
Department: Global Health, Exercise and Nutrition Sciences
Contact:
Office Phone:
202-994-1899
950 New Hampshire Avenue, Office: 410 - Floor 4
Washington DC 20052
Dr. Uriyoán Colón-Ramos is an investigator in public health nutrition globally, with expertise in Latin America, the Caribbean, and the United States.  Dr. Colón-Ramos' research interests are driven by the lived and learned experiences of individuals from underserved communities who have seen their loved ones suffer from diet-related health conditions.  This work seeks to make health-promoting behaviors the easy choice so that we can eventually decrease diet-related health disparities. The work from the interdisciplinary teams that she leads has won the Research Into Action Award (New Connections Program, Robert Wood Johnson Foundation);  the Faculty Research Excellence Award (Honey W. Nashman Center for Civic Engagement and Service), and is supported by programs in private foundations as well as federal agencies such as the National Science Foundation, the Centers for Disease Control and Prevention, and the National Institutes of Health).
Dr. Colón-Ramos was born and raised in Puerto Rico; is trilingual (French, Spanish, English) and a proud member of the 2004 cohort of emerging leaders in nutrition in Latin America (LiLANut).
---
Global Health
Nutrition
Obesity
Population Health
Behavioral Health
Health Disparities
Underserved Populations
Bachelor of Arts (Cum Laude), Independent Scholars Program,  Sociological Perspectives of Nutrition in Developing Countries, Cornell University, 1999
Masters in Public Affairs (Sage Fellow), Cornell Institute of Public Affairs, Cornell University, 2000
Science Doctorate (Ruth L. Kirschstein National Research Service Award Fellow), Department of Nutrition at Harvard School of Public Health, 2006
Post-Doctorate Training (Cancer Research Training Award Fellow), Behavioral Research Program, Division of Cancer Control and Population Sciences, National Cancer Institute (NCI) 2008
PubH 6482: International Food and Nutrition Policy and Programs
PubH 3190: Global Nutrition
PubH 6411: Global Health Data Collection
PubH 6015: Global Health Culminating Experience
Global Public Health Nutrition:  Colón-Ramos Dietary Disparities Lab
Our Mission: To support underserved populations achieve their well-being via a better nutrition.  We use participatory research approaches to identify and engage community partners. We aim to increase the impact of our research in informing policy, system, and environmental interventions to improve nutrition and diet-related cardiovascular risk factors.
Our Philosophy:
Inclusion of diverse and interdisciplinary perspectives and approaches are critical to address the question of how to best support healthful nutrition behaviors in underserved populations. Our group actively seeks the inclusion of diversity in lived and learned experiences.
A key element of our group that contributes to the continued commitment of community-academic partnership involves fostering positive, respectful relationships between community partner, participants of study, and individual members of the staff.
Good, consistent, timely and engaging communication between all members of this group, and between this group and other partners, with emphasis on our community partners, is essential.
Our Core Values:
Cultural Humility
Curiosity to learn
Resourcefulness and diligence in problem-solving
Brief Personal Research Statement: I am interested in interdisciplinary and community-engaged collaborations that contribute knowledge to reduce diet-related health disparities by changing the environments in which we live. To date, my research has contributed to: 1) produce knowledge of context-specific determinants of diet behaviors (especially in Latin America and the Caribbean--LAC); 2) develop, engineer, and evaluate public health nutrition intervention strategies as potential solutions to address dietary disparities; 3) understand the roles and interactions between diverse stakeholders and sectors to better inform policy that leads to nutrition equity.
Methodological portfolio includes:  dietary and food environment assessments, assessment of nutritional status, mixed methods and community participatory research approaches, participatory intervention evaluation methods, systems and structural interventions to improve nutrition, and content expertise in nutritional sciences as well as public health nutrition (policy). I enjoy working with and engaging diverse stakeholders in understanding food systems and identifying potential intervention points to improve nutrition and reduce all forms of hunger and malnutrition.
Through my research, service, and teaching, I strive to create a learning environment that fosters problem solving and encourages collaborative learning.
Below are selected publications. (* Indicates authored by student trainee). 
Check out the latest: 
ON STRUCTURAL/SYSTEMIC CHANGES TO REDUCE SUGARY DRINK CONSUMPTION:
Policy brief: Developing shared systems and policy strategies to sustain healthy beverage choices among Hispanic families of infants and toddlers in the greater Washington DC metro area

*How Providing a Low-Cost Water Filter Pitcher Led Latino Parents to Reduce Sugar-Sweetened Beverages and Increase Their Water Intake: Explanatory Qualitative Results from the Water Up!@Home Intervention Trial. Santillán-Vázquez C, Hernández L, Reese AC, Burgos-Gil R, Cleary SD, Rivera IM, Gittelsohn J, Edberg MC, Monge-Rojas R, Colón-Ramos U. Public Health Nutr. 2022 Nov;25(11):3195-3203.​
*Use of a Water Filter at Home Reduces Sugary Drink Consumption among Parents and Toddlers in a Predominantly Hispanic Community: Results from the Water Up!@ Home Intervention Trial. Reese AC, Burgos-Gil R, Cleary SD, Lora K, Rivera I, Gittelsohn J, Seper S, Monge-Rojas R, Colón-Ramos U. J Acad Nutr Diet. 2022
*Use of Community-Based Participatory Mixed Methods Research Approach to Develop, Evaluate, and Refine a Nutrition Intervention to Replace Sugary Drinks with Filtered Tap Water among Predominantly Central-American Immigrant Families with Infants and Toddlers: The Water Up@Home Pilot Evaluation Study. McCarley S, López-Ríos M, Burgos Gil R, Turner MM, Cleary SD, Edberg M, Colón-Ramos U.  Nutrients. 2021
*Promoting Drinking water Among Latino Immigrant /youth. Barrett N, Colón-Ramos U, Elkins A Rivera I, Evans D, Edberg M.   J of Health Comm. 2017 
NUTRITION SECURITY DURING DISASTERS IN THE US
Foods Distributed During Federal Disaster Relief Response in Puerto Rico After Hurricane María Did Not Fully Meet Federal Nutrition Recommendations.  Colon-Ramos U et al. J Acad Nutr Diet. 2019.

Lessons Learned for Emergency Feeding During Modifications to 11 School Feeding Programs in Latin America and the Caribbean During the COVID-19 Pandemic. Colón-Ramos U, Monge-Rojas R, Weil JG, Olivares G F, Zavala R, Grilo MF, Parra DC, Duran AC. Food Nutr Bull. 2022. 

Impact of COVID-19 Pandemic on Food and Nutrition Insecurity in Puerto Rico.  Ostolaza C, Rosas C, Garcia Blanco AM, Gittelsohn G, Colon-Ramos U. J of Hunger and Environmental Nutrition. 2021
*Capturing Disruptions to Food Availability After Disasters: Assessing the Food Environment Following Hurricanes Florence and María. Clay LA, Slotter R, Heath B, Lange Leach V, Colón-Ramos U. Disaster Med Public Health Prep. 2021
Poverty, Food Insecurity, and Obesity:  a conceptual framework to guide research and practice.  Finney-Rutten L, Yaroch AL, Colón-Ramos U, Reed K, Johnson-Askew W, Story M.  Journal of Hunger and Environmental Nutrition. 2010
HEALTHY FOOD RETAIL AND ENVIRONMENTS:
Forms of Community Engagement in Neighborhood Food Retail: Healthy Community Stores Case Study Project. Kaur R, Winkler MR, John S, DeAngelo J, Dombrowski RD, Hickson A, Sundermeir SM, Kasprzak CM, Bode B, Hill AB, Lewis EC, Colon-Ramos U, Munch J, Witting LL, Odoms-Young A, Gittelsohn J, Leone LA. Int J Environ Res Public Health. 2022
Balancing Mission and Margins: What Makes Healthy Community Food Stores Successful. John S, Winkler MR, Kaur R, DeAngelo J, Hill AB, Sundermeir SM, Colon-Ramos U, Leone LA, Dombrowski RD, Lewis EC, Gittelsohn J.  Int J Environ Res Public Health. 2022
Perceptions of the Local Food Environment and Fruit and Vegetable Intake in the Eastern Caribbean Health Outcomes Research Network (ECHORN) Cohort Study. Oladele CR, Colón-Ramos U, Galusha D, Tran E, Adams OP, Maharaj RG, Nazario CM, Nunez M, Pérez-Escamilla R, Nunez-Smith M.. Prev Med Rep. 2022
Feasibility of Collaborating with Independent Latino-Owned Restaurants to Increase Sales of a Healthy Combo Meal. Poirier L, Flores L, Rivera I, St Pierre C, Wolfson J, Fuster M, Gittelsohn J, Colón-Ramos U. J Public Health Res. 2021
ON US AND LATIN AMERICA COMPARISONS REGARDING NUTRITION:
Measurement Challenges for Childhood Obesity Research Within and Between Latin America and the United States.  Berrigan D , Arteaga SS, Colon-Ramos U et al. Obes Rev. 2021
Family Function and Eating Behaviours among Hispanic/Latino Youth: Results from the Hispanic Community Children's Health Study/Study of Latino Youth (SOL Youth). Colon-Ramos U et al. Public Health Nutr. 2021
How Do Latina Mothers Navigate a 'Food Swamp': A Photovoice Approach.  Colón-Ramos U, Monge-Rojas R, Cremm E, Rivera I, Andrade E, Edberg MC.  Public Health Nutrition, 2017.
Changing places, changing plates? A binational comparison barriers and facilitators to healthful eating among Central American communities. Fuster M and Colón-Ramos U.  Journal of Immigrant Health Minor. 2017
The Hispanic Paradox in the United States: A mortality comparison between archipelago and mainland Puerto Ricans. Colón-Ramos U, Rodriguez-Ayuso I, Gebrekristos H, Roess A, Perez CM, Simonsen L.   J Immigrant and Minority Health. 2016.​
The Association Between Fruit and Vegetable Intake, Knowledge of the Recommendation and Health Information-Seeking Within Adults in the US Mainland and in Puerto Rico. Colón-Ramos U, Finney-Rutten L, Moser R, Ortiz AP, Colón-Lopez V, Yaroch A.  Journal of Health Communication. 2014.
Behavioral Correlates of Fruit and Vegetable Intake in Puerto Rico:  Results from the Health Information National Trends Survey. Colón-López V, Banerjee G, Gertz AM, Ortiz AP, Calo W, Finnery Rutten LJ, Colón-Ramos U, Hesse BW, Tortolero-Luna G. Puerto Rico Health Science Journal 2013.
Other publications:
*A Scoping Review of the Use of Indigenous Food Sovereignty Principles for Intervention and Future Directions. Maudrie TL, Colón-Ramos U, Harper KM, Jock BW, Gittelsohn J. Curr Dev Nutr. 2021
Colón-Ramos U. Chapters in Section III ("La ciencia y tu salud"). Ciencia Boricua! Ensayos y Anécdotas del Científico Puertorro. San Juan, PR: Ediciones Callejón, 2011.
Colón-Ramos U. "Puerto Rico- un paraíso tropical donde no se come frutas'  Ciencia. El Nuevo Dia. San Juan Puerto Rico, Oct 9, 2014,  and El Nuevo Periódico, Caguas, PR, Oct 9, 2014.
Kraak V, Colón-Ramos U, Monge-Rojas R.  "Legislation: Trans fats. Case for a global ban [Commentary]. Journal of the World Public Health Nutrition Association. www.wphna.org. Volume 3, Number 12, December 2012.
Colón-Ramos U. Self-Sustainable Communities in the 2000: A Utopian Vision? The Current. Cornell University.  Spring 2000.
Colón-Ramos U, "Mejor la salud de los boricuas en Nueva York."  El Nuevo Día. San Juan, PR. Nov 25, 2006.