Candice Chen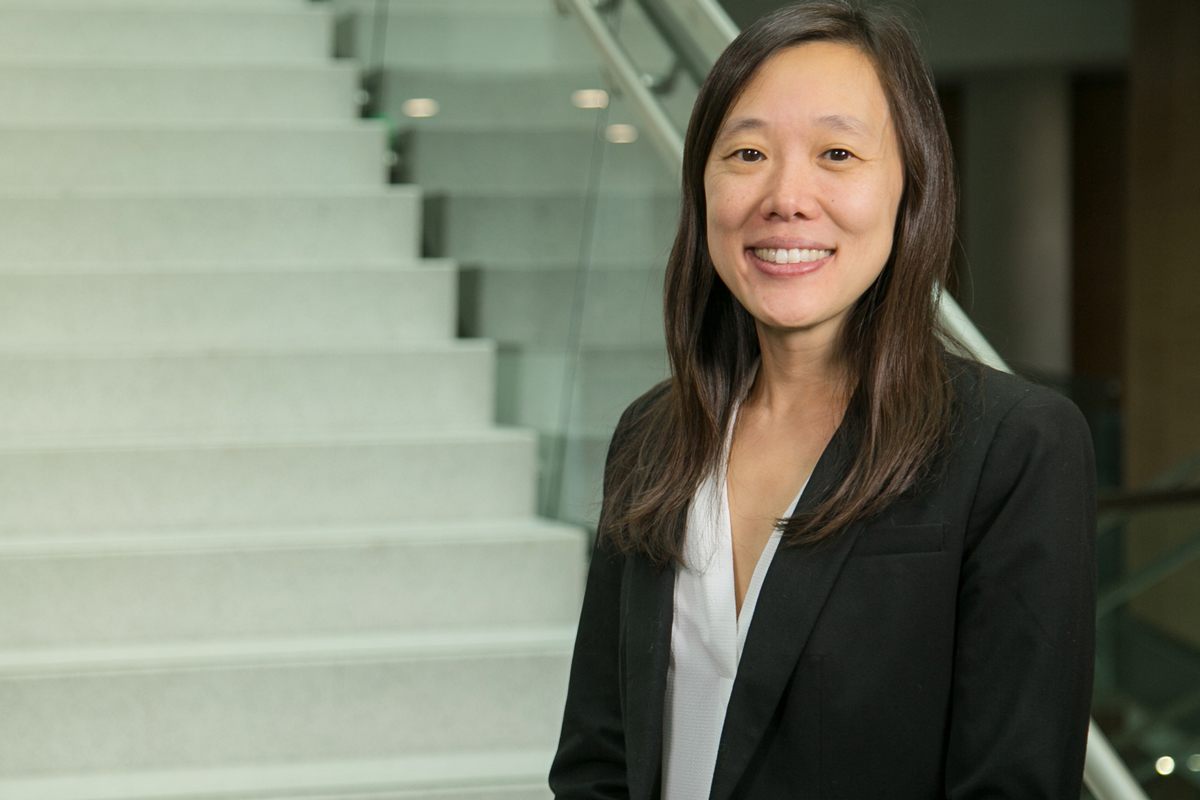 Candice Chen
Associate Professor
---
School: Milken Institute School of Public Health
Department: Health Policy and Management
Contact:
Office Phone:
202-994-4243
2175 K Street
2175 K Street, NW, Ste. 250 - Room 204
Washington DC 20052
Dr. Chen is an Associate Professor in the Department of Health Policy and Management, focused on health workforce, primary care, and health professions and graduate medical education research and policy.  She has both national and global expertise.  Her research includes examination of the role of medical schools in addressing high priority workforce needs in primary care, underserved communities, and diversity; the role of graduate medical education in the cost practice patterns of physicians; and the status and challenges faced by medical schools in Sub-Saharan Africa.
Prior to rejoining the George Washington University, Dr. Chen was the Director of the Division of Medicine and Dentistry in the Bureau of Health Workforce at the Health Resources and Services Administration, where she led programs to enhance training in primary care, oral health, and geriatrics, including graduate medical education programs in children's hospitals and Teaching Health Centers.  The Division's programs focused on addressing health workforce needs, particularly in rural and underserved communities.
Dr. Chen is also a board certified pediatrician. She received her medical degree from Baylor College of Medicine and her Masters of Public Health from the George Washington University with a concentration in Community Oriented Primary Care.
---
Health Professions
Healthcare Workforce
Health Policy
Health Care Safety Net
Medical Degree, Baylor College of Medicine, 2001
Residency, Pediatrics, Children's National Medical Center, 2004
Fellowship, General Academic Pediatrics, Children's National Medical Center, 2007
Master of Public Health, Community Oriented Primary Care Focus,The George Washington University, 2007
Bachelor of Arts, Echols Interdisciplinary Degree, University of Virginia, 1997
SPH 6384 - Health Care Quality and Health Policy
Select Publications:
Chen C, Petterson S, Phillips R, Bazemore A, Mullan F. Spending Patterns in Regions of Residency Training and Subsequent Expenditures for Care Provided by Practicing Physicians for Medicare Beneficiaries. JAMA. 2014;312(22):2385-2393.
Chen C, Baird S, Ssentongo K, Mehtsun S, Olapade-Olaopa O, Scott J, Sewankambo N, Talib Z, Ward-Peterson M, Haile Mariam D, Rugarabamu P. Physician Tracking in Sub-Saharan Africa: Current Initiatives and Opportunities. Human Resources for Health. 2014; 12(21).
Chen C, Weider K, Konopka K, Danis M. Incorporation of Socioeconomic Status Indicators into Policies for the Meaningful Use of Electronic Health Records. JHCPU. 2014; 25:1-16.
Mullan F, Chen C, Steinmetz E. The Geography of Graduate Medical Education: Imbalances Signal Need for New Distribution Policies. Health Affairs. 2013;32:1914-21.
Chen C, Petterson S, Phillips R, Mullan F, Bazemore A, O'Donnell S. Towards Graduate Medical Education Accountability: Measuring the Outcomes of GME Institutions. Academic Medicine. 2013;88:1267-80.
Mullan F, Chen C, Petterson S, Kolsky G, Spagnola M. The Social Mission of Medical Education: Ranking the Schools. Annals of Internal Medicine. 2010;152:804-811.