Janet Heinrich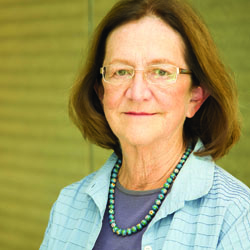 Janet Heinrich
Dr.P.H., RN
Research Professor
---
School: Milken Institute School of Public Health
Department: Health Policy and Management
Contact:
Office Phone:
202-994-3795
2175 K Street
2175 K Street, NW
Washington DC 20052
Dr. Janet Heinrich is Research Professor at the Milken Institute School of Public Health, George Washington University (GWU).  Prior to joining the faculty at GWU, Dr. Heinrich served as Senior Advisor at the Center for Medicare and Medicaid Innovation (CMMI), Centers for Medicare & Medicaid Services (CMS) where she worked with State Innovations Models, health workforce evaluation, and portfolio management. She was the Associate Administrator of the Bureau of Health Professions in the U.S. Department of Health and Human Services' Health Resources and Services Administration (HRSA) during early implementation of the ACA.  The Bureau of Health Professions provides national leadership on the planning, development, and implementation of strategies and initiatives to expand and improve health professions education and training.
Previously, Dr. Heinrich directed the public health team at the U.S. Government Accountability Office, where her work focused on providing support and oversight assistance to the U.S. Congress on bioterrorism, health workforce, vaccine supply and other public health issues. She also led the American Academy of Nursing, an organization of over 2,000 elected nurse leaders, focused on expanding programs and the presence of nurse leaders in the national research and health policy arena.  
Dr. Heinrich holds a Doctor of Public Health from the Yale University School of Medicine, a Master of Public Health from the Johns Hopkins University Bloomberg School of Public Health, and a Bachelor of Science in Nursing from the University of Michigan, School of Nursing.