Sara Wilensky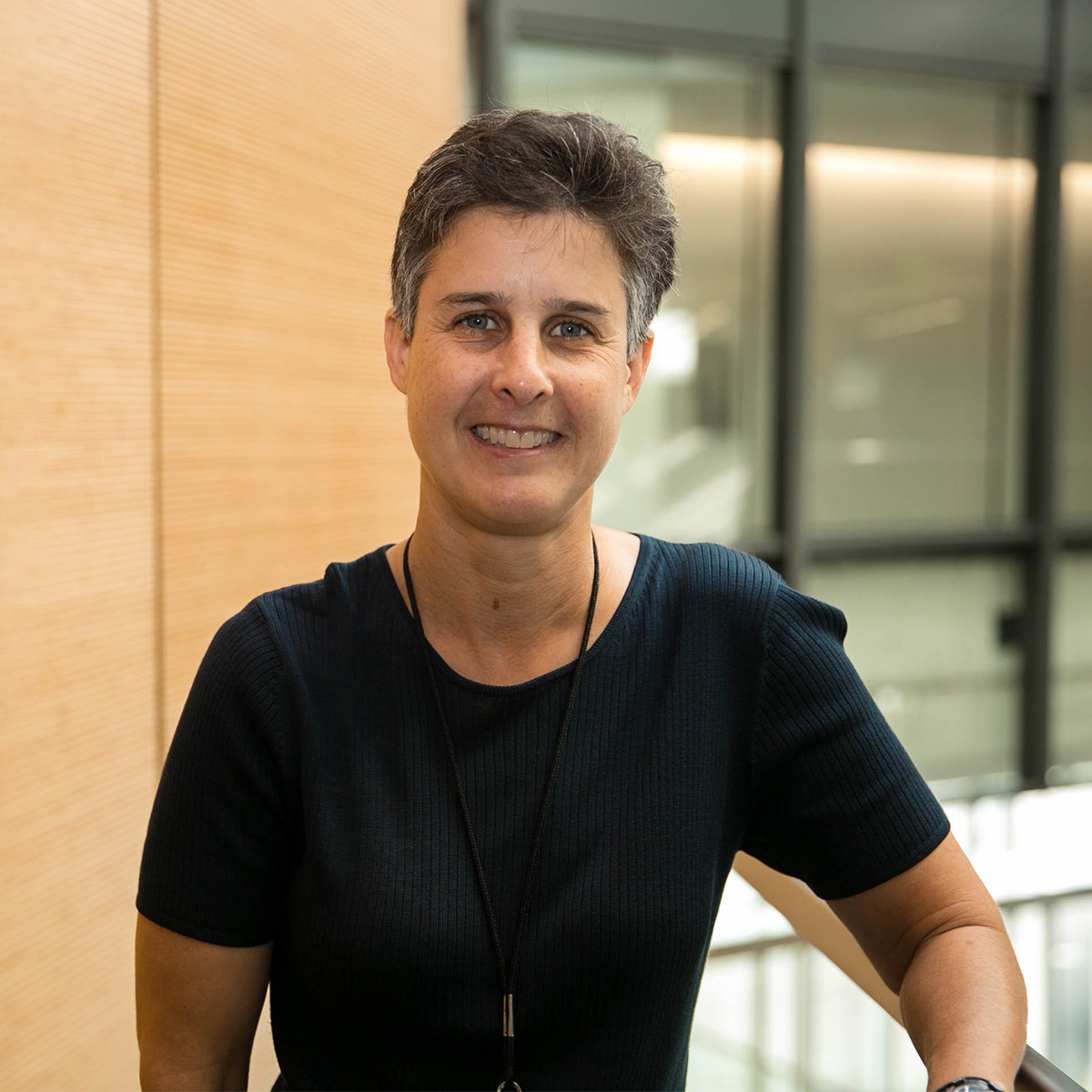 Sara Wilensky
J.D., Ph.D.
Teaching Associate Professor and Associate Dean of Undergraduate Education
Full-time
---
School: Milken Institute School of Public Health
Department: Health Policy and Management
Contact:
Office Phone:
202-994-4126
Milken Institute School of Public Health
950 New Hampshire Avenue, NW, Office: 216
Washington DC 20052
Dr. Wilensky focuses on financing, access and health care needs of the medically underserved, with an emphasis on issues relating to Medicaid. After completing her undergraduate work, Dr. Wilensky served as a fellow at Plan de Salud del Valle Community Health Center, located in rural Colorado, gaining first-hand insights into the needs of these populations. Subsequently, she pursued a law degree, clerked for a federal judge, and worked briefly at a law firm, before becoming a member of the GW health policy faculty in 2002. 
Dr. Wilensky has taught in both the undergraduate and graduate public health programs and has co-authored a textbook, Essentials of Health Policy and Law, which is used at both levels study. Dr. Wilensky currently serves on two Department committees – Curriculum and Faculty and Staff Affairs -- and on the School's SPH Curriculum Committee, BSPH Curriculum Committee, and Undergraduate Planning and Practice Committee. She also participates in the GW committee for Undergraduate Deans and the Faculty Senate University and Urban Affairs Committee.
 Dr. Wilensky is the Associate Dean for Undergraduate Education. In this role, she oversees programming and development for all of SPH's undergraduate offerings, including our majors, minors and dual degree programs.  In addition, she works with partners across the university to improve the experience for SPH's undergraduate students.
---
Community Health Centers
Health Care Safety Net
Medicaid and SCHIP
Bachelor of Arts (Women and Gender Studies; Political Science), Amherst College, 1993
Juris Doctor, University of Pennsylvania, 1997
Master of Public Policy (Health Policy), George Washington University, 2004
Doctor of Philosophy (Health Policy), George Washington University, 2010
PUBH 2117 - Service Learning in Public Health
PUBH 3135 - Introduction to Health Policy, Department of Health Policy
PUBH 4140W - Senior Seminar in Public Health
PUBH 6305 - Fundamentals for Policy: Public Health and Health Care
PUBH 6315 - Introduction to Health Policy Analysis, Department of Health Policy
Dr. Wilensky leads projects on safety net issues, focusing on the financing and access-to-care barriers faced by vulnerable and underserved populations. Topics of her research relate to various aspects of the Medicaid program, such as policies affecting community health centers, access to preventive services, financing HIV primary care services, and preventing and treating childhood obesity.
Wilensky S. & Teitelbaum J. (2022). Essentials of Health Policy and Law, 5th Ed. Burlington: Jones and Bartlett Learning
Wilensky S. & Teitelbaum J. (2021). Health Reform Update echapter. Burlington: Jones and Bartlett Learning.
Wilensky S. & Teitelbaum J.  (2019). Essentials of Health Law and Policy (4th ed). Burlington: Jones and Bartlett Learning.  (External Access)

Wilensky S.  & Teitelbaum J. (2018). Annual Update: Health Reform in the United States, echapter. Burlington: Jones and Bartlett Learning.

Wilensky S. (2018). The Affordable Care Act: Reframed and Uncertain, in by Nickitas DM,  Middaugh DJ, Feeg V, Policy and Politics for Nurses and Other Health Professionals. (chapter 7). Burlington: Jones and Bartlett Learning.

Wilensky S. Colorectal Cancer Initiatives in Medicaid Agencies – A National Review. Prepared for the American Cancer Society (Sept. 2016).

Wilensky S. & Gray E. (2013).  Existing Medicaid beneficiaries left of the Affordable Care Act's prevention bandwagon. Health Affairs 32(7): 1188-1195.

Strategies for Improving Access to Comprehensive Obesity Prevention and Treatment Services for Medicaid-Enrolled Children.
Wilensky S & Gray, E. Coverage of Medicaid Preventive Services for Adults – A National Review. Prepared for the American Cancer Society, American Cancer Society Action Network, and the American Heart Association (Nov. 2012).
Managed Care and Medi-Cal Beneficiaries with Disabilities: Assessing Current State Practice in a Changing Federal Policy Environment.
Health Insurance and Health Centers: Complements, Not Alternatives

Wilensky S., Roby D. "Health Insurance and Health Centers: Complements, Not Alternatives." 

Journal of Ambulatory Care Management

, Vol. 28 (4) : 348-56. Lippincott Williams & Wilkins, Oct 2005. 

(External Access)

Achieving "Readiness" in Medi-Cal's Managed Care Expansion for Persons with Disabilities: Issues and Process
Reducing Obesity Risks During Childhood: The Role of Public and Private Health Insurance
State Funding of Comprehensive Primary Medical Care Service Programs for Medically Underserved Populations: 1995 v. 2000

Wilensky S., Rosenbaum S., Hawkins D., Mizeur H. "State Funding of Comprehensive Primary Medical Care Service Programs for Medically Underserved Populations: 1995 v. 2000." 

American Journal of Public Health

, Issue No. 2. Vol. 95 254-259. Feb 2005. 

(External Access)

Integrating HIV Prevention Services into the Clinical Care Setting in Medicaid and Ryan White CARE Act Programs: Legal, Financial, and Organizational Issues.
An Overview of Recent Federal Government Interventions in Patient Rights

Teitelbaum J., Wilensky S., Kamoie B. "An Overview of Recent Federal Government Interventions in Patient Rights." Trauma, Issue No. 6. Vol. 45 37-52. 2004.

2003 State of the State Addresses: Governors Discussions of Budget and Health Care Issues