Monica Partsch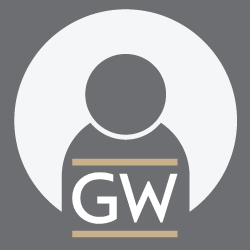 Monica Partsch
Assistant Dean for Faculty Affairs and Program Development
---
School: Milken Institute School of Public Health
Department: Office of the Dean
Contact:
Office Phone:
202-994-7418
950 New Hampshire Avenue NW, 707
Monica McMurray Partsch is the Assistant Dean for Faculty Affairs and Program Development at the Milken Institute School of Public Health at the George Washington University. She is responsible for matters relating to the School of Public Health faculty, including faculty recruitment, promotion and tenure; development and interpretation of School and University policies governing faculty; contractual and compensation issues; leave management including childcare, parental, FMLA, and sabbaticals.  She also staffs the SPH Appointments, Promotions and Tenure Committee and oversees human resource matters related to faculty including payroll, data management and reporting, and annual faculty reviews.  She supervises the staff in the Office of Faculty Affairs.
Prior to joining the SPH Office of Faculty Affairs, Ms. Partsch served as Director of Faculty Affairs and Program Development for the GW Medical Center (2004 – 2011), Director of Graduate Medical Education in the GW School of Medicine and Health Sciences (1993 – 2004), as well as other positions since her employment in 1983.
Ms. Partsch is a double-graduate of the George Washington University with a bachelor's degree in Psychology and a master's degree in Human Resource Development.