Donaldson F. Conserve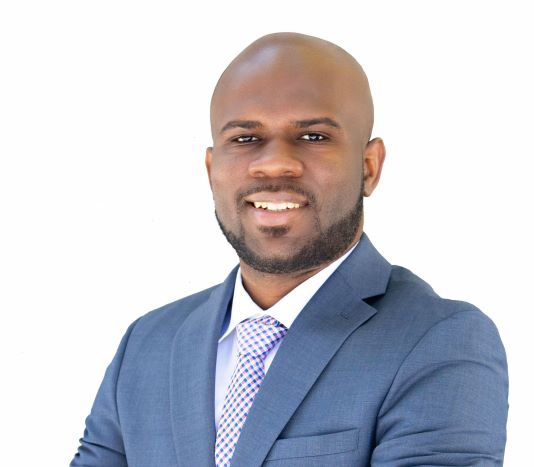 Donaldson F. Conserve
Associate Professor
---
School: Milken Institute School of Public Health
Department: Prevention and Community Health
Contact:
Donaldson F. Conserve, MS, PhD is an Associate Professor in the Department of Prevention and Community Health in the Milken Institute School of Public Health at the George Washington University. His research focuses on implementing and disseminating evidence-based HIV prevention, care, and treatment interventions for scale-up and population impact. As part of his K99/R00 Pathway to Independence Award from the National Institutes of Mental Health, he developed the Self-Testing Education and Promotion (STEP) Project and contributed to implementation science efforts to promote community-based HIV self-testing (HIVST) distribution in Tanzania. Building on his experience in Tanzania, he has expanded his research on HIVST to his native country of Haiti, and other Sub-Saharan African countries with collaborators from the HIV Self-Testing AfRica (STAR) Initiative, the world's largest HIVST implementation science project to date. In the US, he is contributing to the upcoming HIV Prevention Trials Network (HPTN) 096 protocol, a community-randomized implementation science trial designed to test an integrated, HIV status-neutral, population-level health equity approach to reducing intersectional stigma and increasing rates of HIV testing, pre-exposure prophylaxis (PrEP) uptake, and HIV viral suppression among Black men who have sex with men (MSM). Currently, he is leveraging his HIVST research experience to inform the implementation of COVID-19 self-testing, which was recently authorized by the U.S. Food and Drug and Administration.
Conserve received his MS and PhD in Biobehavioral Health from the Pennsylvania State University and completed his postdoctoral training in the Department of Health Behavior at the Gillings School of Global Public Health at University of North Carolina at Chapel Hill. In recognition of the impact of his work, he received the Pennsylvania State University College of Health and Human Development 2020 Emerging Professional – Graduate Degree Award, given to graduates of the past 10 years who have demonstrated professional excellence and exemplary voluntary community involvement in the health and human development professions. Prior to joining George Washington University in October 2020, he was an assistant professor at the University of South Carolina.
---
HIV/AIDS
Global Health
Prevention
Community Health
Health Services Research
Bachelor of Arts, Psychology, cum laude, Queens College, City University of New York, NY, 2009.
Master of Science, Biobehavioral Health, College of Health and Human Development, The Pennsylvania State University, PA, 2011.
Doctor of Philosophy, Biobehavioral Health, College of Health and Human Development, The Pennsylvania State University, PA, 2013.
T32 Postdoctoral Fellow in HIV/STD Prevention, Division of Infectious Diseases, UNC School of Medicine and Department of Health Behavior, Gillings School of Global Public Health, University of North Carolina at Chapel Hill, NC, 2013-2016. 
Dr. Conserve has served as the principal investigator or consultant for multiple projects including: 
Acceptability and Feasibility of Unsupervised HIV Self-Testing among Networks of Men in Tanzania (K99/R00MH110343);
ITEST: Innovative Tools to Expand Youth-Friendly HIV Self-Testing Dates (UG/H3HD096929-01);
The Unitaid/PSI HIV Self-Testing Africa (STAR) Initiative: South Africa Implementation (Unitaid: 017-17-SFH-STAR).
 
Select first author publications are listed below:
Conserve, D., Michel, J*., Emmanuel, ADJ*., Chéry, JM., Balan, JG., Choko, A., Kesner, K., Puttkammer, N. (2020). Local and national stakeholders' perceptions towards implementing and scaling up of HIV self-testing and secondary distribution of HIV self-testing by Option B+ patients as an assisted partner service strategy to reach men in Haiti. PLoS One,15(5), e0233606.
Conserve, D., Issango., J*., Kilale, A., Njau, B*., Nighula, P., Memiah, P., Mbita, G*., Choko. A., Hamilton, A*., King, G. (2019). Developing National Strategies for Reaching Men with HIV Counselling and Testing Services in Tanzania: Results from the Male Catch-Up Plan. BMC Health Services Research, 19(1), 317.
Conserve, D., Muessig, K., Maboko, L., Shirima, M., Kilonzo, M., Maman, S., Kajula, L. (2018). Mate Yako Afya Yako: Formative Research to Develop the Tanzania HIV Self-Testing Education and Promotion (Tanzania STEP) Project for Men. PLoS One 13(8) e0202521.
Conserve, D., *Alemu, D., Yamanis, T., Maman, S., Kajula, L. (2018). 'He told me to check my health': A Qualitative Exploration of Social Network Influence on Men's HIV Testing Behavior and HIV Self-Testing Willingness in Tanzania. American Journal of Men's Health 12(5), 1185-1196.
Conserve, D., King, G., Eustache, E., Oswald, C, Ermaze, L., Mukherjee, J., Surkan, PJ.
(2014). Disclosure and impact of maternal HIV+ serostatus on children in rural Haiti. Maternal and Child Health Journal. 18(10) 2309-2315. [Selected for Special Issue on Maternal and Child Health in Island Communities].
Conserve, D., King, G., Jean-Gilles., M., Devieux, J., Malow, R. (2014). Determinants of HIV serostatus disclosure to sexual partners among HIV-positive alcohol users in Haiti. AIDS and Behavior, 18(6) 1037-1045.